PROTECT YOUR WAIST/ BACK & Most Importantly your HEALTH!

Our SS Powerlifting Belts are constructed using 100% Italian high-quality leather. With a wide range of 10 size settings for best adjustment no matter your size. This belt also provides wide coverage over your abdomen for greater cushioned support for a solid fit in lifts. Ideal for Heavy lifting to maintain form.
100% Genuine Italian leather
10 size settings
4" wide
Extra padding for cushioned back support
Double steel buckles
Crack-resistant
BENEFITS
Stabilise and Reduce stress on the lower back while lifting in upright positions.
Perfect for back and abdomen coverage during your workout
Helps you learn to train your lifts with correct form squeezing abs properly.
Material: 100% Italian Leather
Model: MB wearing size M
Power lifting straps
Best lifting belts ever! Sits well around waist.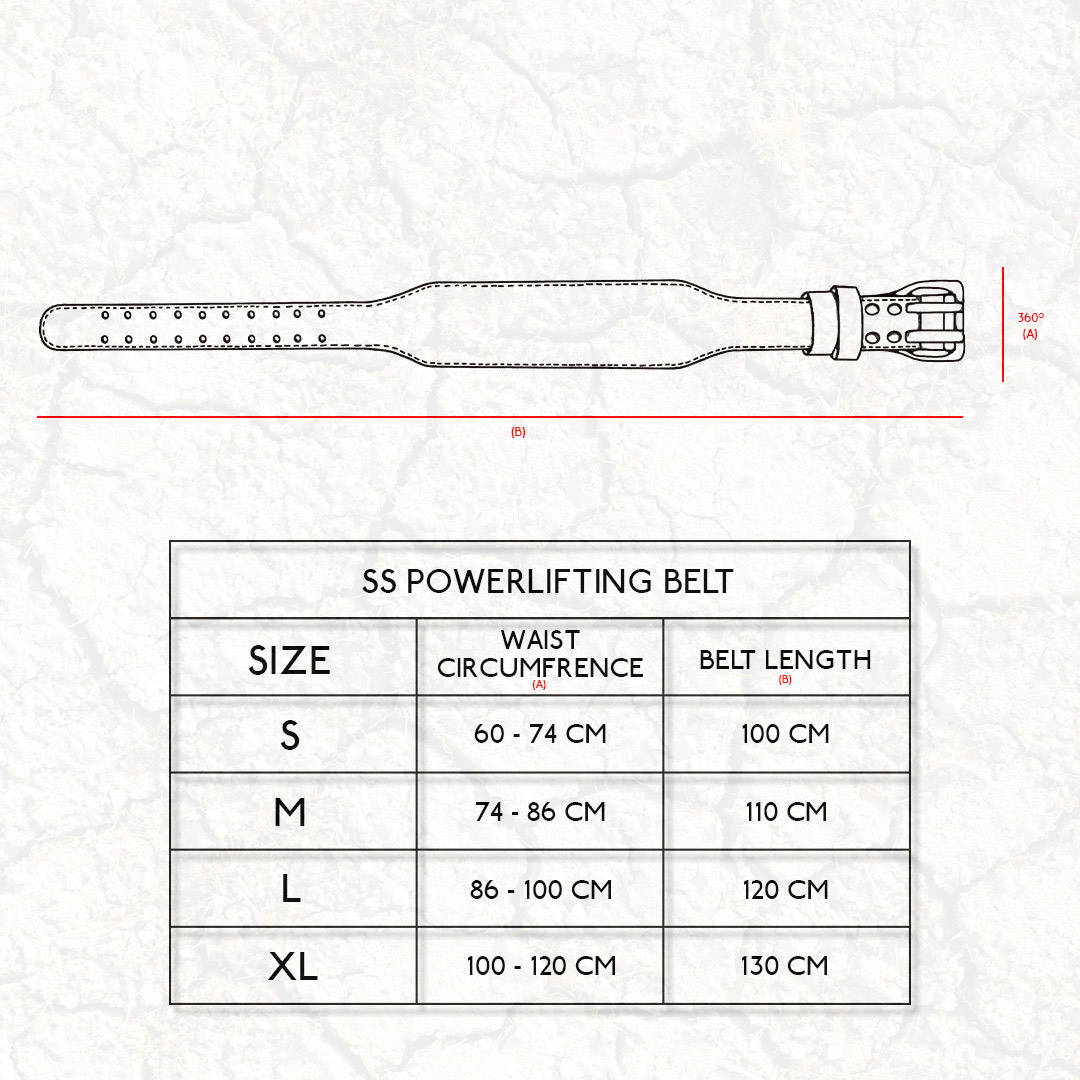 4-inch Leather Weightlifting Belt